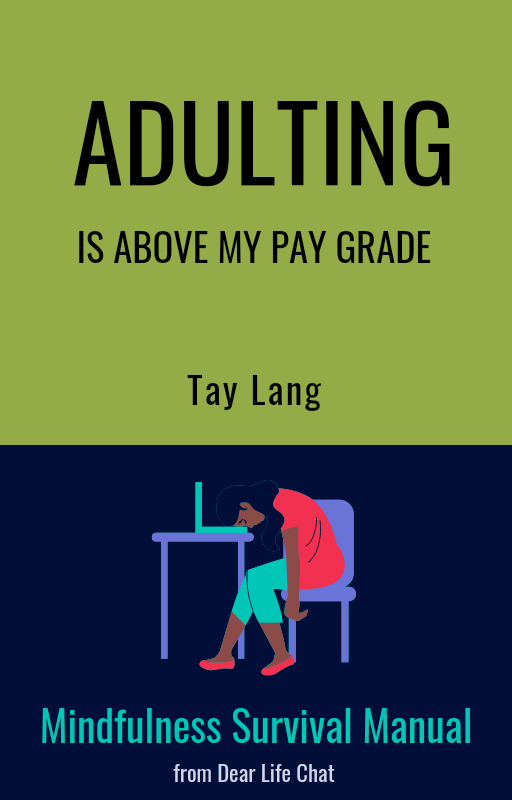 Adulting is Above My Pay Grade is a Mindfulness Survival Manual eBook
written by Tay Lang
I wrote this Ebook for schools, organizations and companies to provide to their employees as a guide to help them cope with everyday life. The one time purchase fee of $99 allows you to receive the downloadable eBook to be then shared with your team.
What is Adulting? Adulting is the act of doing the most, while receiving the least. This EBOOK is Volume I and covers the following:
5 Scenarios and the Coping Tips to deal with them.
How to have a mindfulness meditative lifestyle.
5 Meditation Techniques
A downloadable Singing Bowl Meditation Album
Click HERE to Purchase for your Employees and Clients