Certified Sound Healing Course – Atlanta, GA
Purchase ticket HERE NON REFUNDABLE
January 14, 2023 – 9:30am – 5:30pm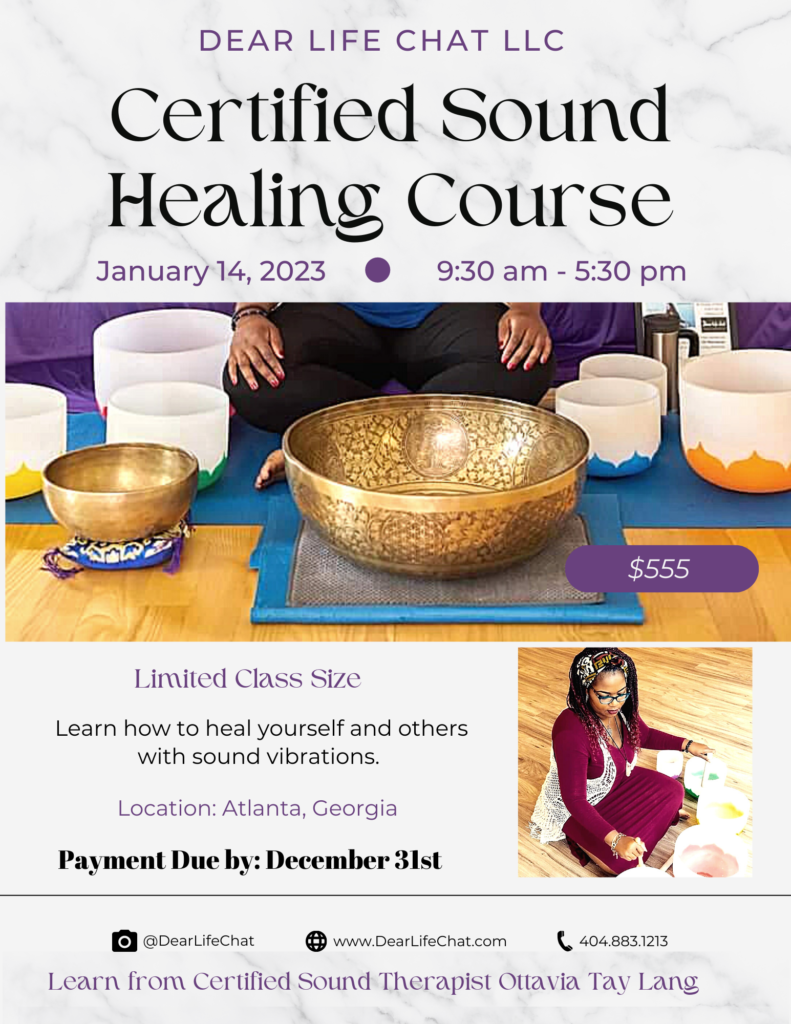 July 9th Wellness Retreat Buckhead Atlanta –
click HERE for tickets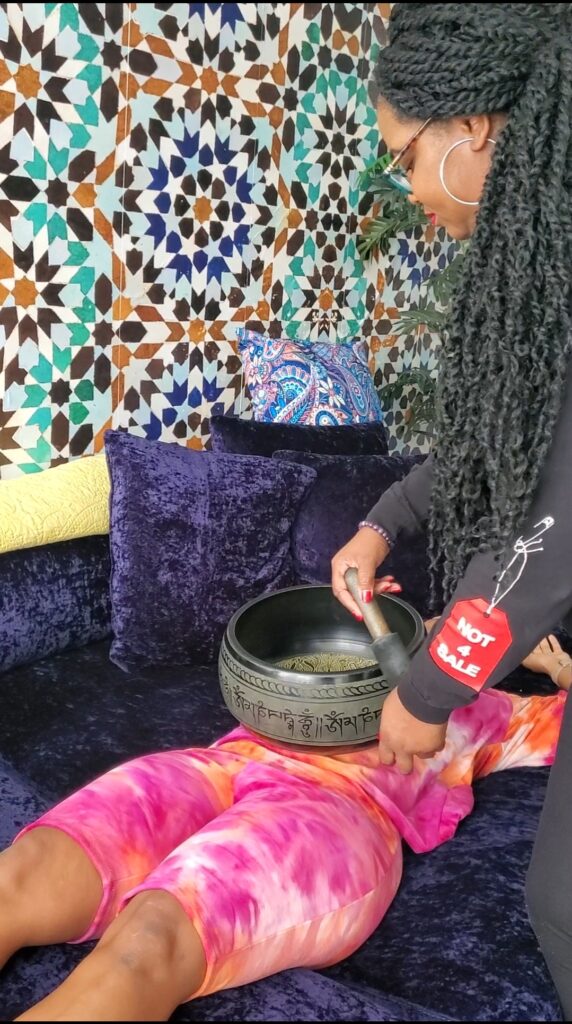 Divine Energy Festival – July 2nd, 2022
Columbia, South Carolina
Click HERE for tickets.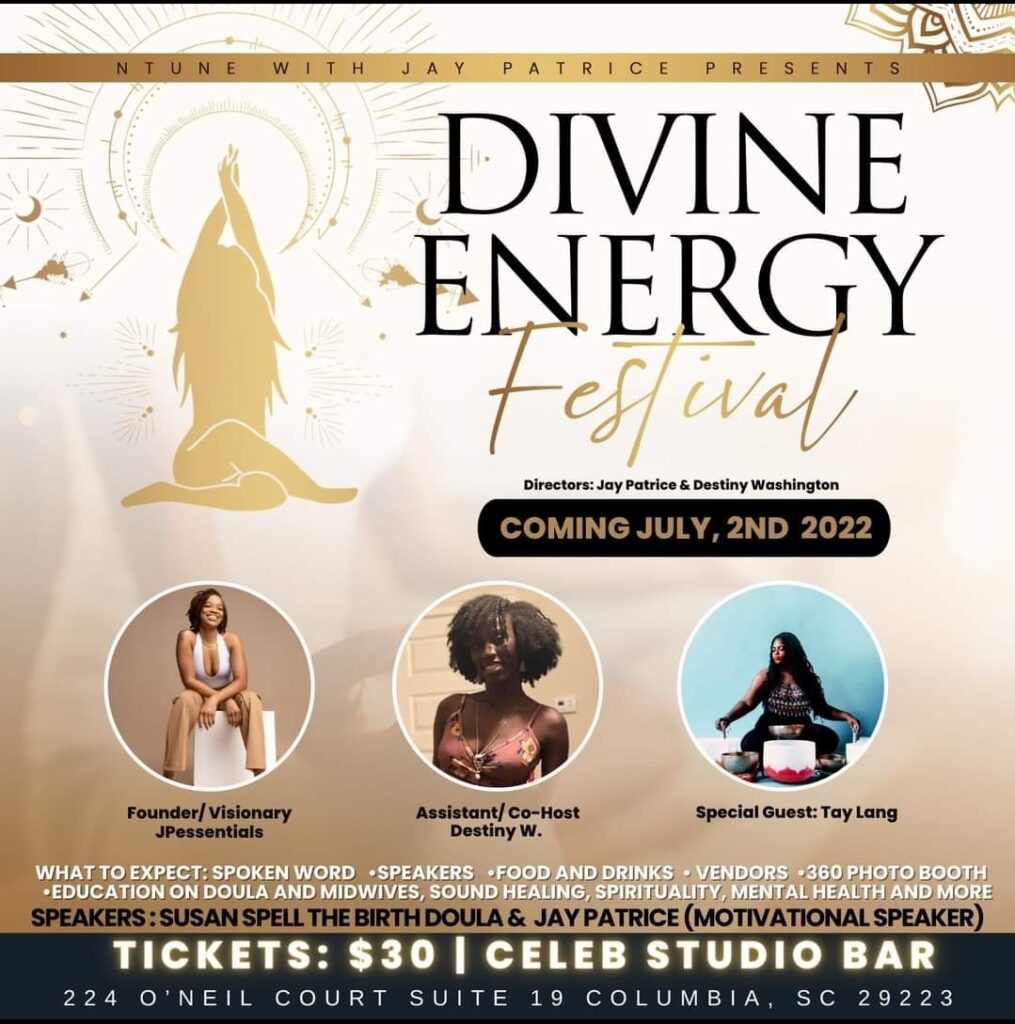 Nude Sound Bath – June 9th, 2022
Atlanta, Georgia
Click HERE for tickets.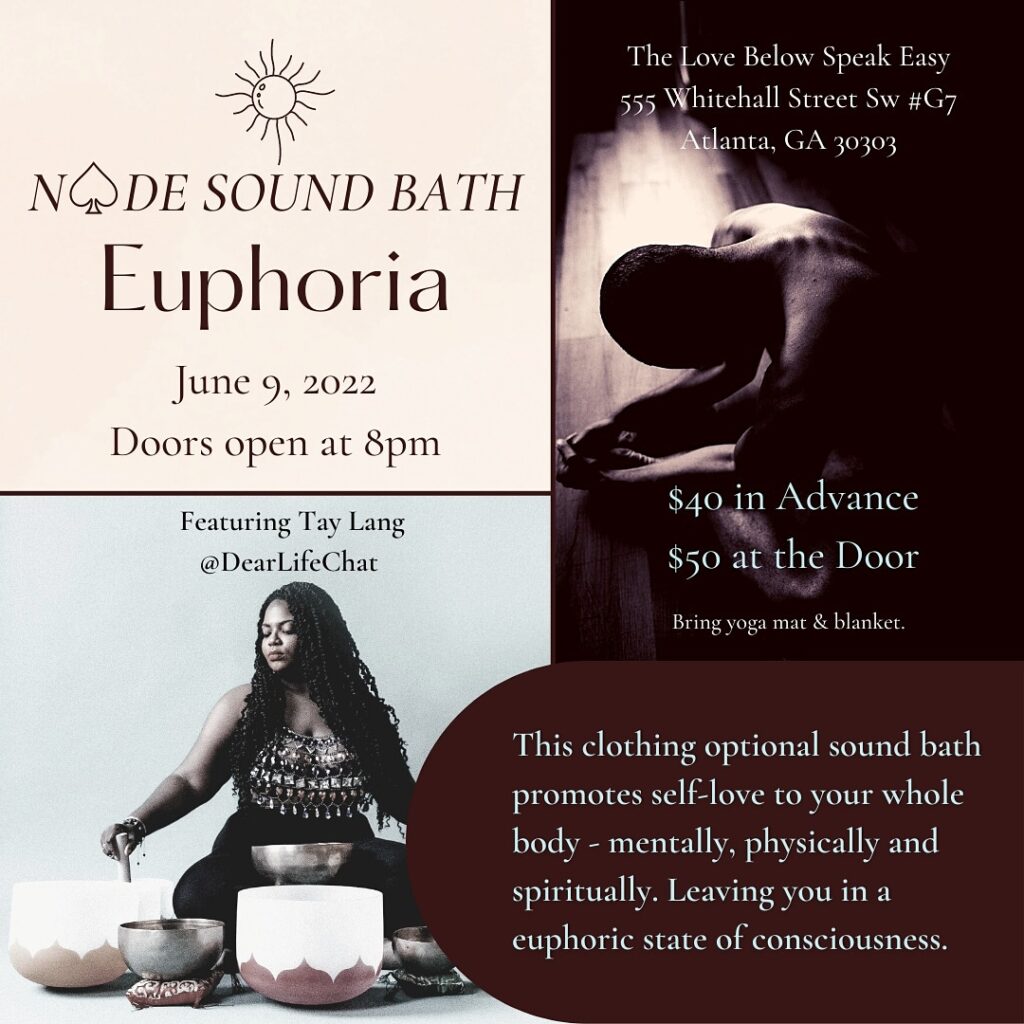 LIFE 101: Dear Life Chat Mentorship (self-paced course)
This online course is a 4 week self-paced course with slides, homework and information designed to help jump start your spiritual journey. The slides includes an introduction to self, family history, mental health, ancestral guidance, ancestor's altar, lucid dreaming, astral projection, spiritual awakening. A FREE gift is also included at the completion of the slides. This course is only $33 and can be purchased HERE for yourself or for a friend. Once purchased the digital download will be sent to your email inbox.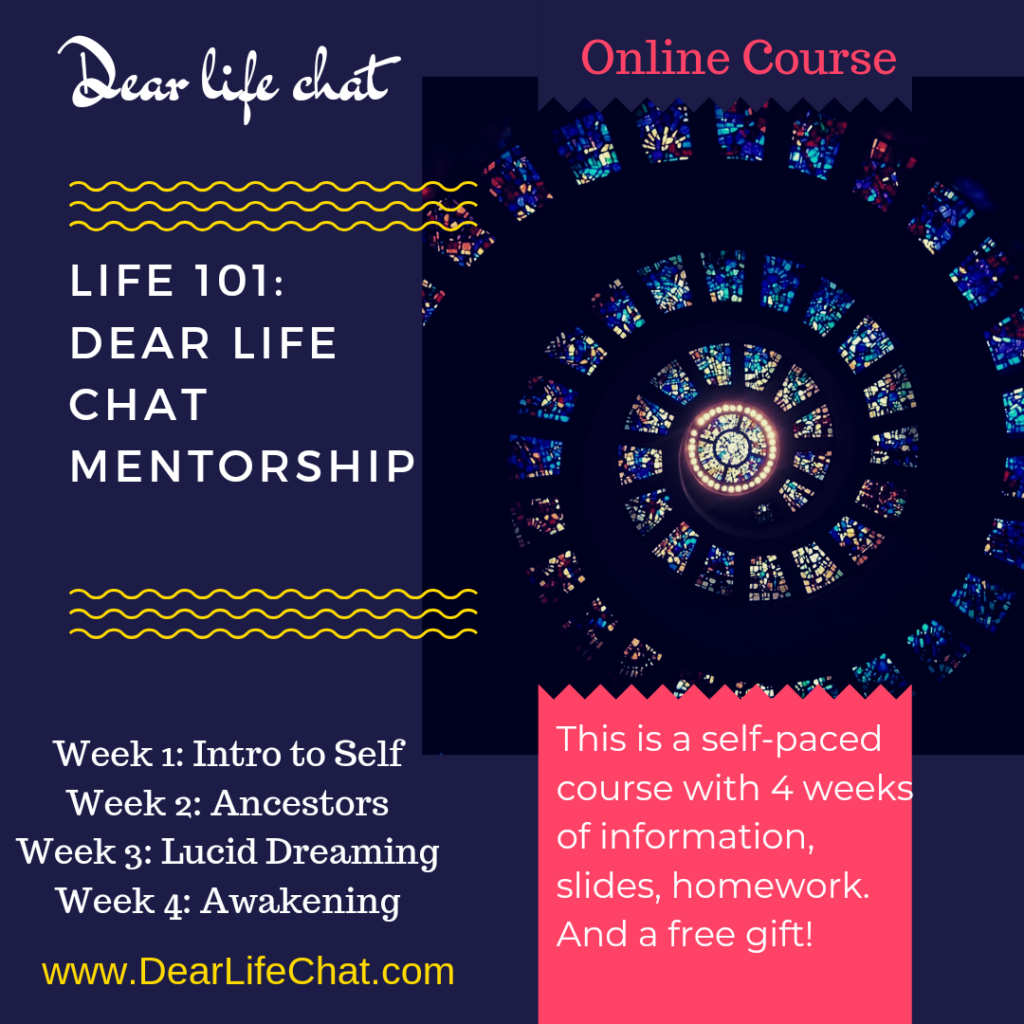 SELF-CARE SUNDAY SOUND BATH – SEPTEMBER 5TH @11AM
Purchase tickets HERE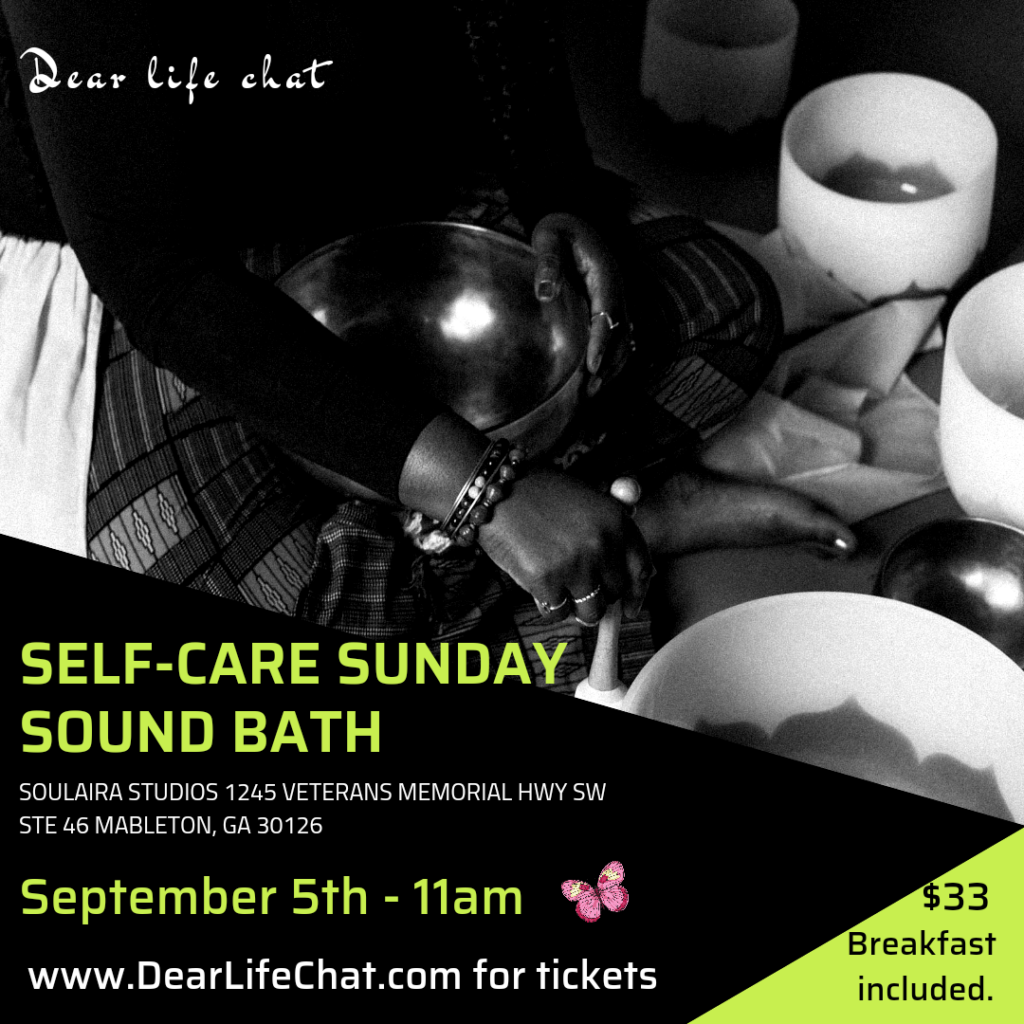 Ancestral Portal – workshop about connecting to ancestors
Sunday July 18th, 2021 – 7-8:30 pm
Purchase tickets HERE.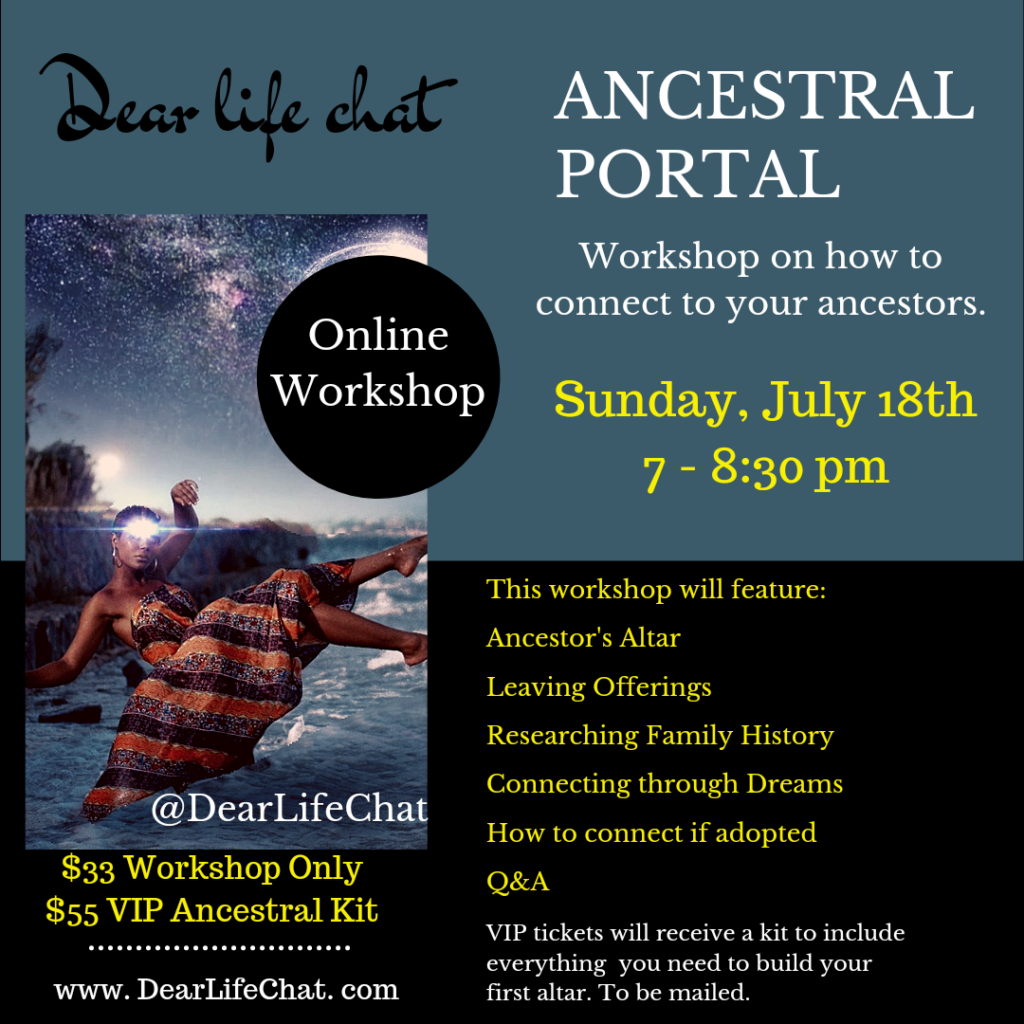 RAW CHAKRAS: NUDE SOUND BATH EXPERIENCE – FULL MOON EDITION –
FEBRUARY 28, 2021
Dear Life: Have you ever experienced a sound bath on a night of a Full Moon – nude? The MOON represents our 'inner world', our hidden emotions, desires, our shadow-self, fears/worries and our dreams. Come release all things holding you back and align your chakras under the energy of this full moon where you'll receive a cleansing sound bath + reiki. Light refreshments included – gift bag – clothing optional.
Sunday, February 28th, 6 – 8 pm. Mingle at 6pm. Sound Bath starts promptly at 7pm. CLICK HERE for tickets!
PAST EVENTS BELOW: Check back for updates for new classes.
Purchase tickets for Sound Bath Party!
Click here to purchase.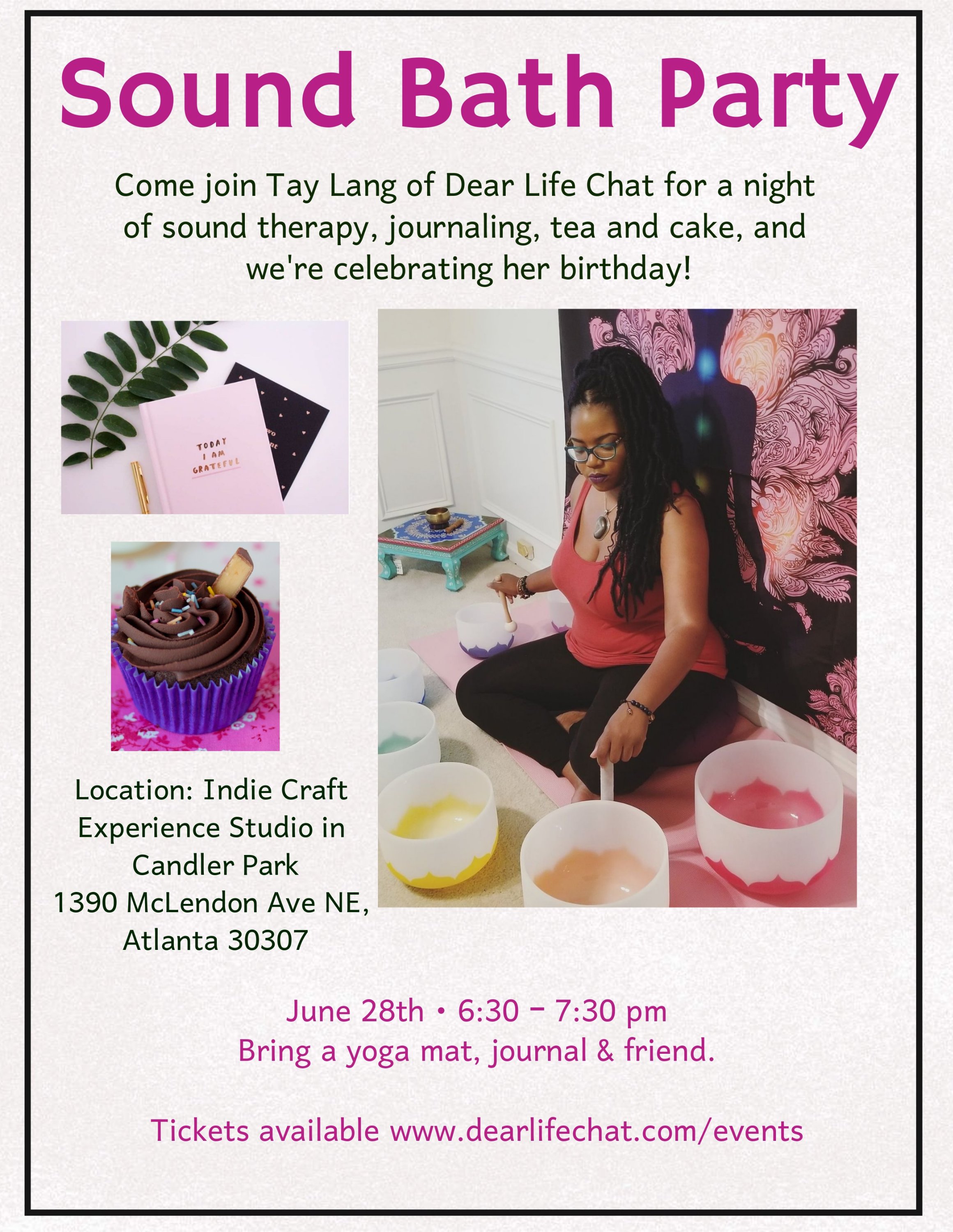 June 28th, 2019 – 6:30 pm – 7:30 pm
Indie Craft Experience Studio in Candler Park
1390 McLendon Ave NE, Atlanta, GA 30307