SELF-CARE SUNDAY SOUND BATH – SEPTEMBER 5TH @11AM
Purchase tickets HERE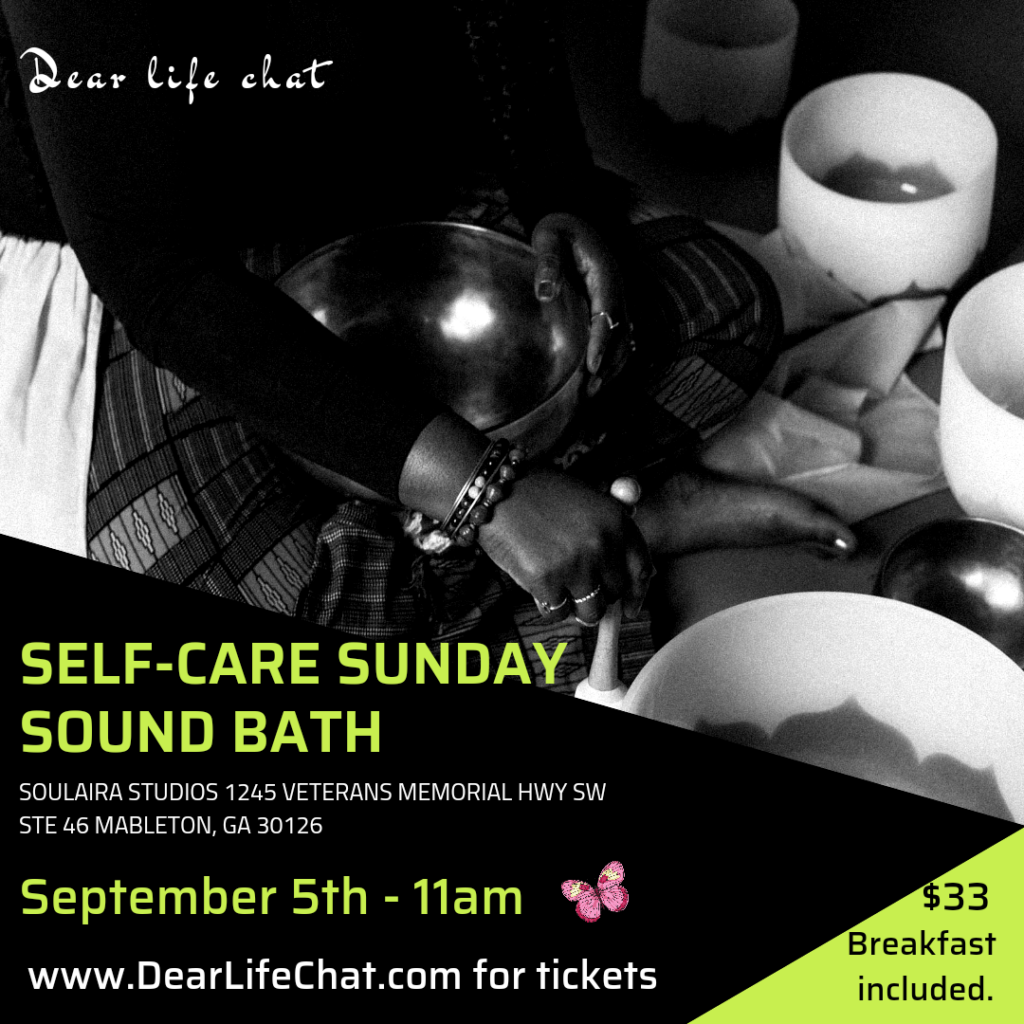 Ancestral Portal – workshop about connecting to ancestors
Sunday July 18th, 2021 – 7-8:30 pm
Purchase tickets HERE.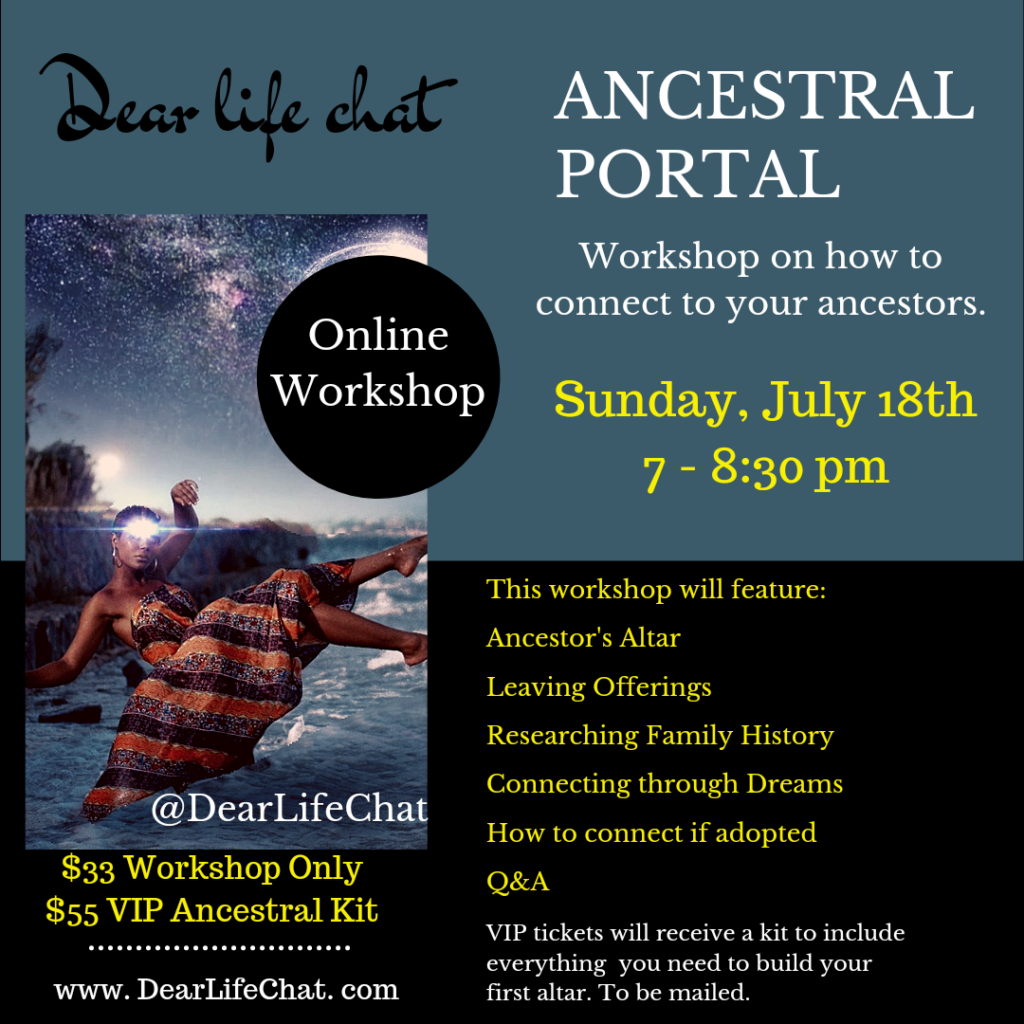 RAW CHAKRAS: NUDE SOUND BATH EXPERIENCE – FULL MOON EDITION –
FEBRUARY 28, 2021
Dear Life: Have you ever experienced a sound bath on a night of a Full Moon – nude? The MOON represents our 'inner world', our hidden emotions, desires, our shadow-self, fears/worries and our dreams. Come release all things holding you back and align your chakras under the energy of this full moon where you'll receive a cleansing sound bath + reiki. Light refreshments included – gift bag – clothing optional.
Sunday, February 28th, 6 – 8 pm. Mingle at 6pm. Sound Bath starts promptly at 7pm. CLICK HERE for tickets!
PAST EVENTS BELOW: Check back for updates for new classes.
LIFE 101: DEAR LIFE CHAT MENTORSHIP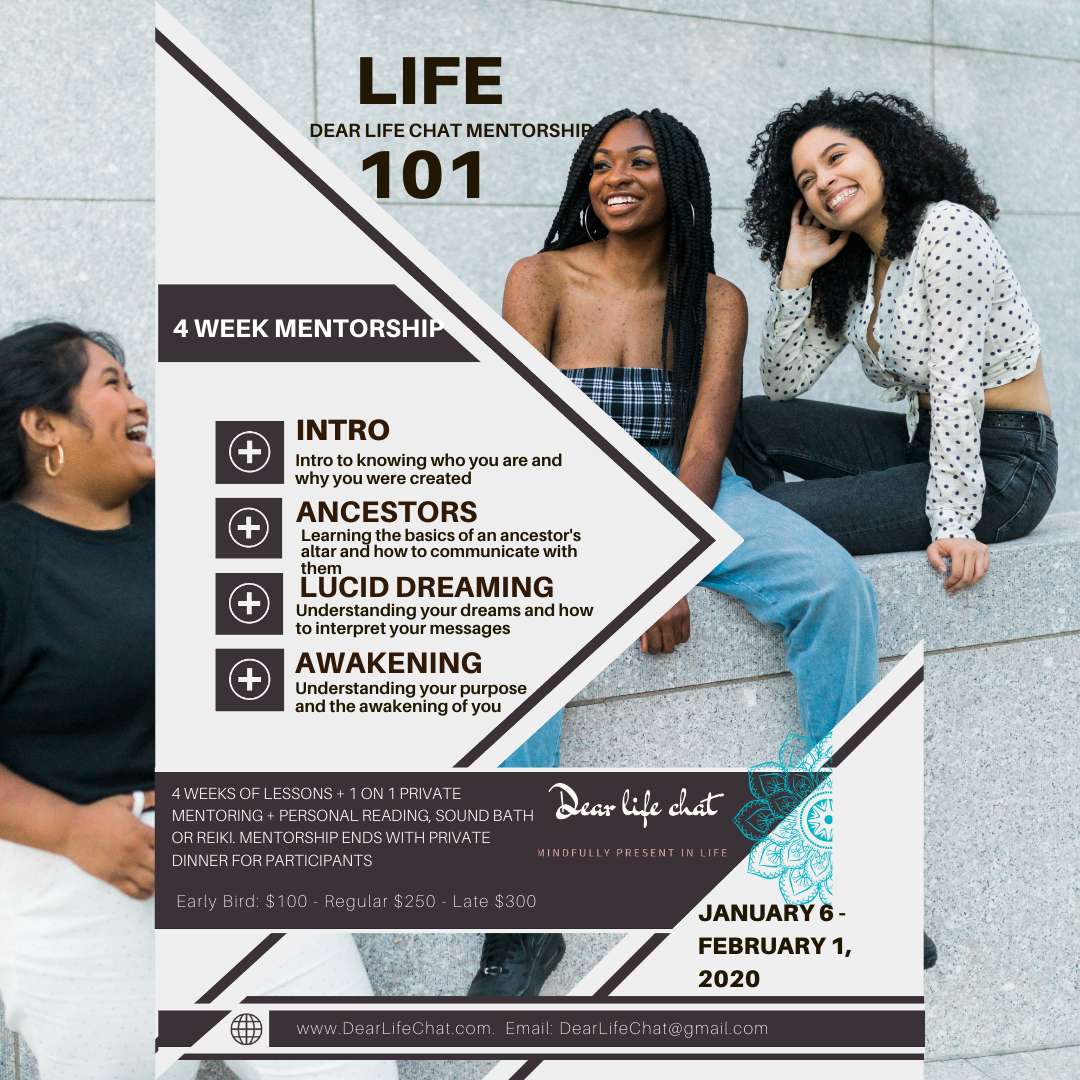 Purchase tickets for Sound Bath Party!
Click here to purchase.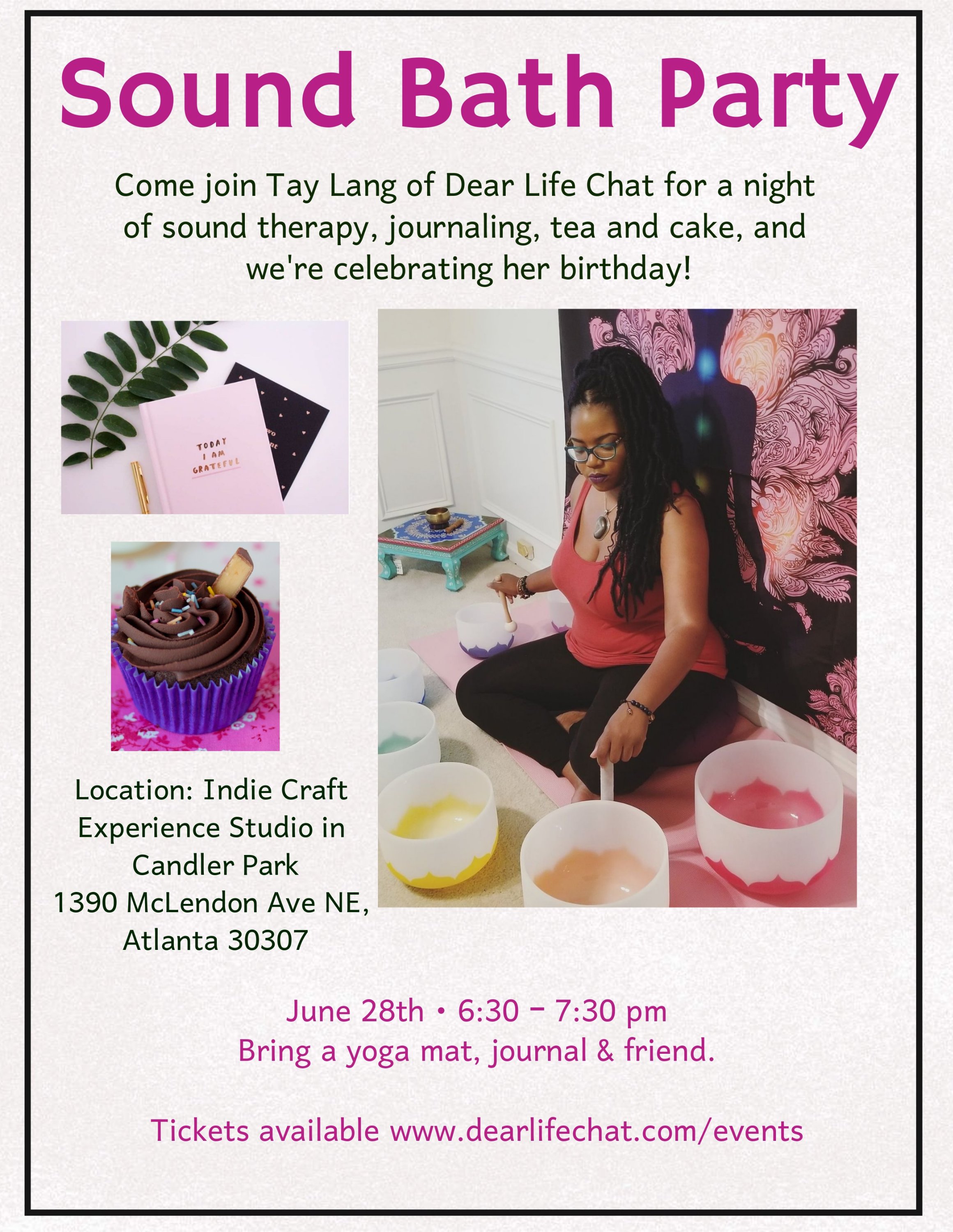 June 28th, 2019 – 6:30 pm – 7:30 pm
Indie Craft Experience Studio in Candler Park
1390 McLendon Ave NE, Atlanta, GA 30307