Dear Life: Are you in need of a mentor? Have you started a journey of awakening with still so many questions? I'm so excited to announce my first mentorship LIFE 101: DEAR LIFE CHAT MENTORSHIP.
•
•
Each participant will receive 4 weeks of lessons to include intro on knowing who you are, understanding your ancestors, dreams, visions and your purpose. The mentorship starts January 6th – February 1st 2020. All ONLINE. In addition to the group lessons you'll receive one-on-one personal mentoring via phone calls and/or in person meetup if you're local, a private reading, sound bath or distant reiki session for those not local to Atlanta. At the end of the 4 weeks I'll host a private dinner for everyone local to include a vegetarian menu and an evening of self-care on February 1st, 2020.
•
•
•
EARLY BIRD TICKETS AVAILABLE NOW for $100. Regular price is $250 and late registrations are $300.
Click link to register https://www.eventbrite.com/e/life-101-dear-life-chat-mentorship-tickets-84267613701?aff=eand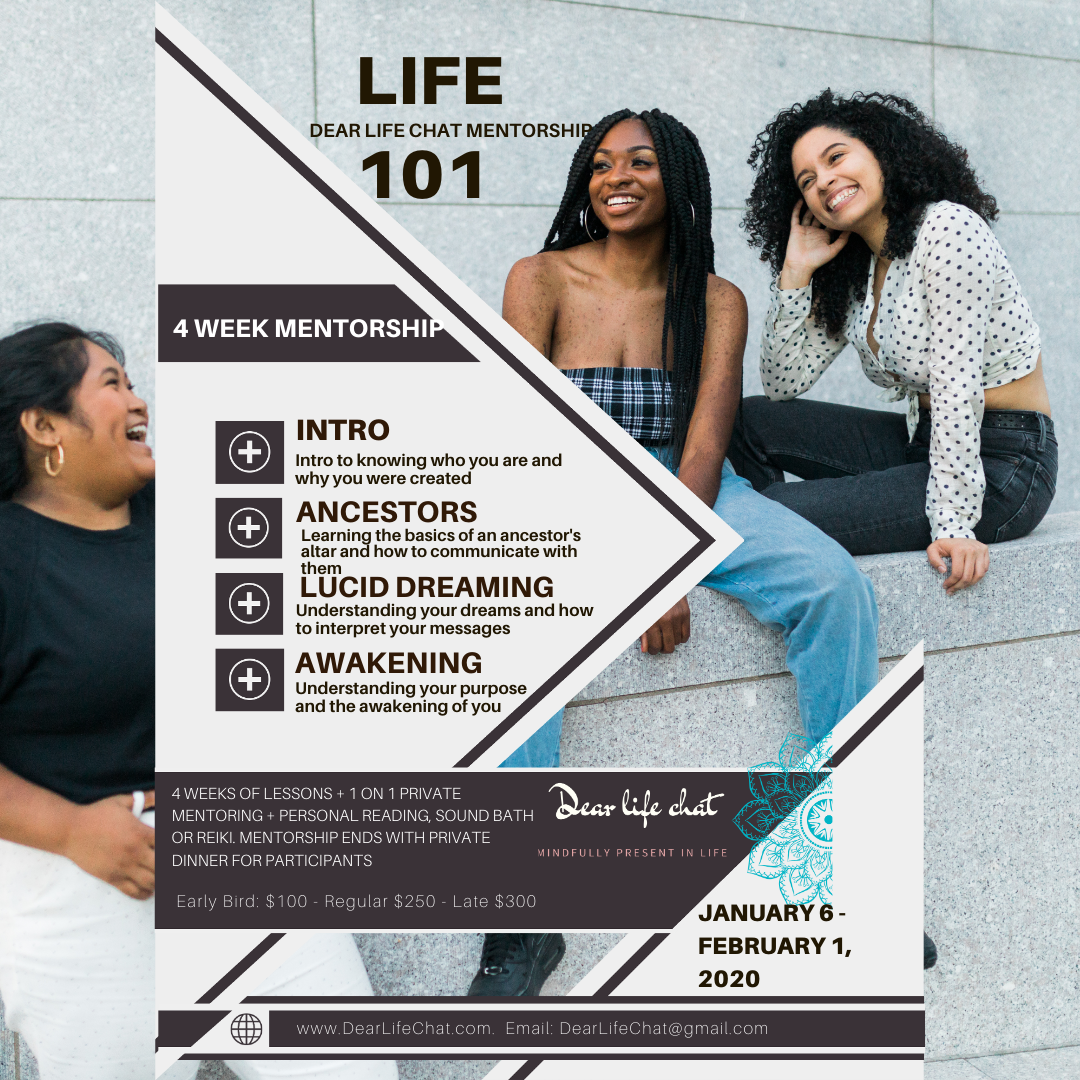 DM or Email DearLifeChat @ gmail.com for questions.
#dearLifeChat #mindfulness #mentorship #purpose #awakening #spirituality #2020 #lucidDreaming #ancestors #soundBath #soundTherapy #singingBowls #reflection #reiki #crystalReiki #reikiMaster #atlanta #atlantaevents #onlineevent